What is a solar gateway DTU and does my solar system need one?
The Data Transfer Unit (DTU) is a next-generation communications gateway device developed by Hoymiles. In short, it connects your solar system to our in-depth monitoring platform so you can monitor its performance. Your DTU collects the operational power generation data from your solar microinverters and sends that information to S-Miles Cloud for easy analysis and maintenance.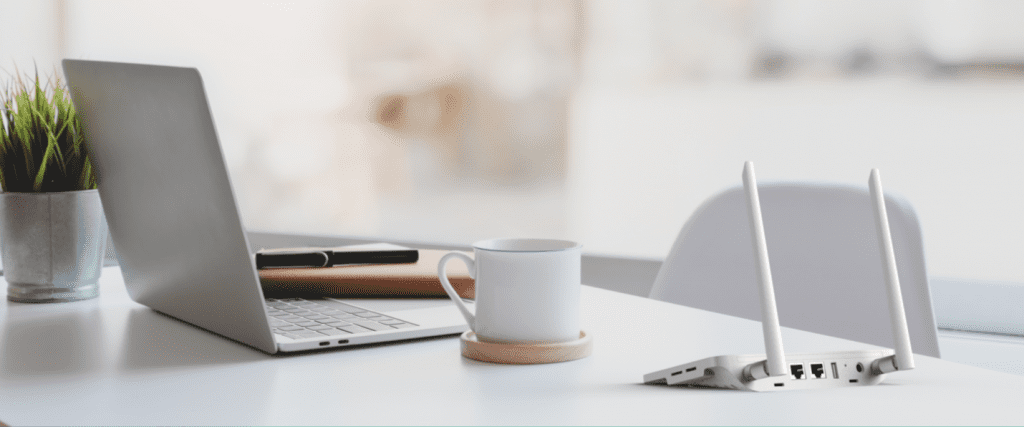 Microinverters themselves do not come equipped with monitoring components – they're purposefully made to be modular, last a long time, and be highly reliable. In order to have any sort of monitoring or management system for your solar array, you'll need a separate component specifically built for data transfer. That's where the DTU comes into play.
Our DTU enables users to remotely view the power generation status of their microinverter-equipped PV system using our patented S-Miles Cloud monitoring platform. This facilitates better maintenance of your PV system and helps you maximize your solar efficiency.
Through S-Miles Cloud, users are able to access their system's data in a secure and user-friendly way, and this information – in addition to system performance data – can be used to generate valuable insights for support teams and to help owners make informed decisions about their solar PV system operation and management.
Our DTU accomplishes a lot in a comparatively small package size. It acts as a bridge between your microinverter(s) and S-Miles Cloud.
First, the DTU collects the information and data from your microinverters through 2.4G wireless communication. It then aggregates and sends that data to  S-Miles Cloud via 4G, Wi-Fi, or a cable network.
Once the data is collected, S-Miles Cloud analyzes the readings and then populates your account dashboard, showing you a wealth of information about your photovoltaic system. You'll see how well your system is performing, how much energy it's generating, and get alerted ahead of any potential problems.
And though it may sound futuristic or complicated, the Hoymiles DTU is actually incredibly easy to use. We've built it for simplicity, and it's accessible on all devices – from your phone, to your tablet, to your desktop computer. Whether you're buying a DTU Pro, or a compact plug-and-play DTU-W100, it's simple to get up and running quickly.
What's the difference between a DTU and a simple router?
Our DTUs are indeed similar to a router in terms of both hardware and appearance; routers send data through a wired or wireless network, and communicate using the same protocols.
However, our DTUs fulfill a much more specific function. As opposed to simply allowing devices on a local area network to communicate with each other, like what a router does, our DTUs are specifically designed to transmit data collected from your solar PV system to our next-generation monitoring platform.
Access to monitoring software
Additionally, the purchase of our DTUs comes with access to S-Miles Cloud, which is provided free of charge, and all DTUs are purpose-built to be as simple as possible to use and install. With the monitoring service, you will be able to take control in the cloud and get first-hand modular data of your PV system's performance. This saves your on-site inspection efforts to a great extent.
WHAT MAKES A GOOD GATEWAY PRODUCT?
The makings of a good gateway product aren't just in hardware or software working alone. You need both working in tandem to provide a seamless user experience.
Reliable and stable hardware
From a hardware perspective, a good gateway product should offer reliable quality, excellent longevity, and stable communication. Because users are often installing it themselves, it's also vital that the manufacturers make the set-up process as easy as possible and adaptable to any setting.
Our DTUs feature industrial-grade components, exceptional manufacturing, and a pain-free user experience to help you get the most out of your solar system.
Intuitive and simple-to-use software
Our DTUs can do far more things than just collecting and transferring data. What comes with Hoymiles DTU is the smart monitoring platform service provided for free. From a software perspective, your monitoring platform needs to show data in an easily digestible way. It should be intuitive and customizable, so you can see the information that's most important to you at a glance while still letting you dive into the details when needed.
S-Miles Cloud does just that, providing an overview of your solar PV system performance and health, plus module-level information on the performance of specific panels or sections. This greatly simplifies maintenance of your residential or commercial PV system, while also allowing technicians to easily diagnose or solve problems if they should arise. Our goal is to make solar as simple (and as sustainable) as possible.
A diagram showing how DTUs fit into a residential PV system
Long-term, adaptable service you can trust
Lastly, your platform must provide long-term service that adapts to the installation setting. If you're installing a PV system, you want to go with a proven, reputable vendor who's likely to be around 10 to 15 years from now, and who understands the ins and outs of most PV environments. Hoymiles is a world-leading smart energy partner who'll be here for you when you need us.
WHAT ARE THE PITFALLS OF GOING CHEAP ON YOUR GATEWAY PRODUCT?
Gateway products are a critical piece of your solar PV system. Like we mentioned before, they're the bridge between your solar microinverters and your monitoring platform. As with any bridge, if it's not sturdy and well built, it can easily lead to disaster.
This is why Hoymiles always emphasizes the importance of using a quality, stand-alone gateway product built specifically for the task of data transfer. More specifically, the most important component for internet connection – Wi-Fi module – is placed inside our DTU, that is why its communication with microinverters and with the internet is much stronger and reliable. If you're going to go solar, you might as well do it right.
Using cheap, low-quality gateway products – like those built into a microinverter – can give rise to poor data transmission. Furthermore, microinverters can naturally heat up when working. This can make the built-in Wi-Fi module even hotter, which reduces the lifespan of the Wi-Fi itself and thus leads to a shorter lifespan of the whole microinverter. Often times, if the built-in Wi-Fi  goes wrong, you will not be able to repair the defective part alone but replacing the microinverter all at once – certainly not a sustainable solution.
Questions to ask yourself
Of course, some manufacturers provide unusually cheap DTUs. It's a free market, after all. However, we encourage all customers to ask themselves a few key questions:
● Can the device last long enough to fit your needs?
● Is it purpose-built and stand-alone (i.e., housed separately from your microinverter)?
● Does the product adapt to complex settings on site, or need constant support?
● Will the monitoring platform provide long-term service?
There's nothing quite as frustrating as buying something with the expectation that it'll fulfill its intended purpose, only to have to return it at a later date. Cheap, inexpensive DTU alternatives are often reflective of the time and energy put into the product – if the company is willing to skimp on the important parts, you're probably not going to be happy with the results in the long term.
Outsourced gateway products
Many smaller or less reputable manufacturers outsource their gateway products. This can lead to compatibility problems and a lack of customer support down the line.
If something goes wrong with your system, it's important to have a trusted resource you can rely on for help. Many of manufacturers on the market use third parties to manage their monitoring platforms – and this can make for a shaky customer experience.
Hoymiles believes in doing it right the first time. We manufacture our own DTUs and maintain S-Miles Cloud completely on our own, ensuring compatibility and customer support down the line. Our solution offers a good balance between quality and price, and we've built our cost-effective DTUs to benefit as many people as possible.
WHY DO GATEWAY PRODUCTS COME WITH A SHORTER WARRANTY PERIOD THAN MICROINVERTERS?
The enclosure rating of most DTUs is not as high as the enclosure rating of most microinverters (IP67), meaning that they are more affected by the environment. If you're in an area with a lot of dust, dirt, or humidity, your DTU will likely not last as long as your microinverters. Even if your particular location is relatively clean and dry, this still has implications when it comes to gateway product lifespan.
Microinverters, on the other hand, are developed with harsher environmental conditions in mind from the outset, and generally have a longer warranty to reflect that fact.
DOES THE SHORT WARRANTY MEAN THAT MY DTU WILL BREAK QUICKLY?
Because of their comparatively shorter lifespan, DTU warranties are typically shorter than those of microinverters. However, this doesn't mean that they're easily broken or malfunction often.
Hoymiles DTUs have been rigorously tested and are designed to last for years under normal use and conditions. We're a world-leading smart energy company, and build our products to last.
Products with lower enclosure ratings have shorter warranty periods all the time; this is because they are more susceptible to environmental damage. Naturally, our DTUs come with a shorter warranty because they're not meant to experience the same environmental conditions as microinverters.