Safety first with SigmaSystems
solar installation at a gas station
| Type | Region | Products | Size |
| --- | --- | --- | --- |
| Commercial | Tallinn, Estonia | MI-1200 | 48 kW |
With green energy on the rise, it's no surprise that more and more companies are looking into investing in solar panels for their business address.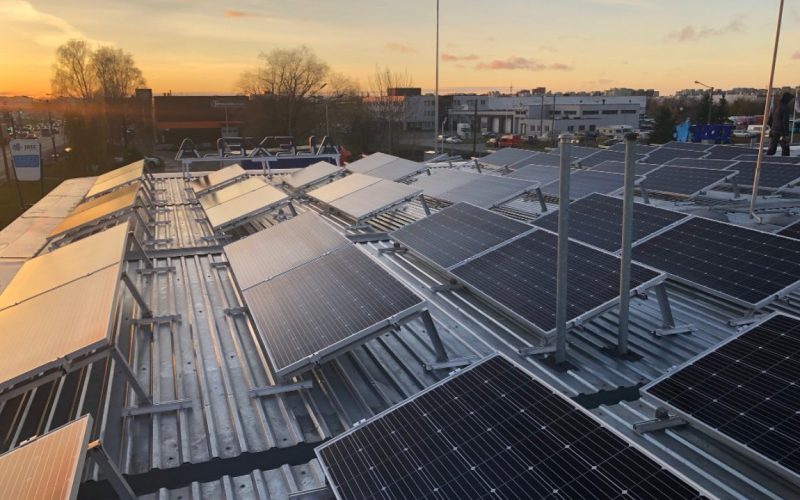 This was exactly the case for an Estonian gas station owner, who got in touch with SigmaSystems looking for help installing a solar panel system at their property.
SigmaSystems OÜ is Hoymiles official partner in Estonia with installed Hoymiles microinverters capacity of 0.8MW (775.7 kW and counting).
The gas station, which is a recent addition to the region of Tallinn, Estonia, is run by a company who have expressed a growing interest in going green.
Of course, installing anything at a gas station will require some rigorous planning, thanks to the many different laws and regulations in place.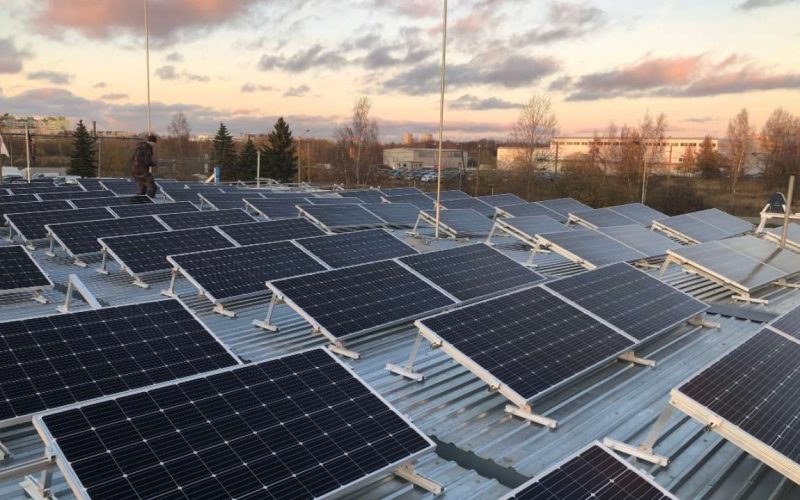 There were a lot of different objects on the roof, so project design would be tricky. There was a lot of work to be done to ensure proper signaling between the DTUs and the inverters that were going to be used.
But SigmaSystems weren't going to let a few challenges stop them from delivering a top-tier service and installation for the company, and so Project Alexela commenced.
Instead of relying on one DTU, SigmaSystems opted to install two separate DTUs, namely the DTU-W100 model. This small, easily installed data transfer unit is perfect for installations like this for two reasons:
Because there were so many objects on the roof, the DTUs needed to take up as little space as possible.
Since the DTU-W100 model is smaller, SigmaSystems had space to install two DTUs instead of one, making it easier for the microinverters to find a reliable connection.
The DTU-W100 supports remote maintenance of the gas station's PV system via the S-Miles Cloud monitoring platform, which provides users with advanced real-time data tracking. See below.
The critical part of this project was the safety element. With the commercial property being a gas station, there were rightly several safety regulations to consider during the planning stages.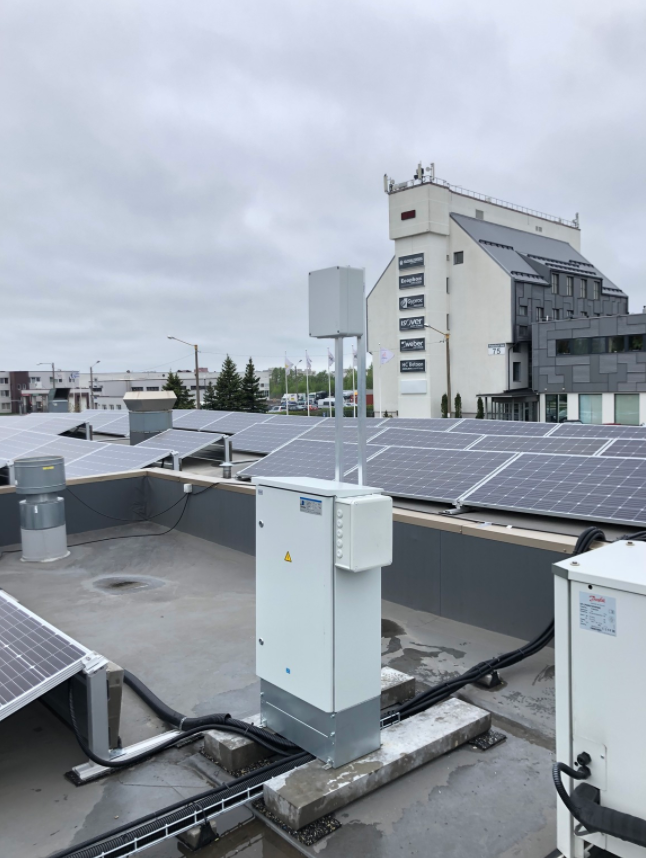 Microinverters are the best choice for a gas station installation (as opposed to string inverters) because they are connected in parallel, carrying a voltage of only 40 V each. This makes them significantly safer than string inverters, which are connected in series, meaning their combined voltage can rise as high as 1,500 V.
As well as this, module-level monitoring through the S-Miles Cloud platform makes it incredibly easy to detect potential problems with your installation early. Something that, for a gas station installation, was especially important.
SigmaSystems chose to use Hoymiles for such a challenging installation because of our exemplary track record with outstanding products. They wanted to use a microinverter supplier they could trust – one that wasn't going to add unnecessary complications to the already-tricky project.
If you're thinking of kick-starting your solar power journey, why not begin by checking out which microinverters are suitable for your needs, with our microinverter calculator?
Hoymiles believes in open energy for all. We want to make it as safe and simple as possible for everyone to invest in the future of solar power. By partnering with us, SigmaSystems ensured that the Tallinn gas station installation went off without a hitch, resulting in a very happy customer.
Find out more about how you can get started with solar power here.