Hoymiles Shines at RE+ with New Hybrid Inverter Launched in the US
Hoymiles made a truly memorable impact at this year's RE+ solar expo held in the US from September 12 to 14. At this top PV industry expo in the US, Hoymiles launched the HYS-LV-USG1 series of single-phase microinverters in response to the increasing demand for energy storage, which was widely applauded by visitors and industry insiders.
New Hybrid Inverter to Upgrade Energy Independence
Following the official launch of the next-gen hybrid inverters in the US on September 11, Hoymiles presented the models for the first time at the RE+ expo. This is the US version of Hoymiles energy storage solution after it released the series in Europe in 2022.
The HYS series of hybrid inverters can work both on-grid and off-grid, enabling an always-on energy ecosystem for homeowners. When paired with batteries and generators, they will offer uninterrupted solar power backup to homeowners, saving more electricity costs and promising greater energy independence.
Power options of HYS-LV-USG1:
More about the core advantages of HYS-LV-USG1:
Supports 120 V/240 V backup power without external autotransformer
Offers an industry-leading DC/AC ratio of up to 150%
Ensures Seamless backup power for home or critical loads
Equipped with integrated arc fault protection and rapid shutdown function
The intelligent EMS function supports self-consumption mode, economic mode, and backup mode for multi-scenario applications
Special sharing sessions were also held during the expo to guide visitors through the highlights and capabilities of the new hybrid inverters.
Tech and product sharing to deepen connections
During the expo event, Hoymiles also hosted a series of in-depth presentations given by our experienced technical support experts to illustrate Hoymiles solutions including microinverters, gateway DTUs, remote monitoring platform S-Miles Cloud, and rapid shutdown devices. Visitors were able to explore the intricacies of our technology and how the products blend into the Hoymiles ecosystem.
Leadership insights in the spotlight
During the expo, Hoymiles invited industry experts to share their insights with participants. In particular, NABCEP's CEO Shawn O'Brien gave a presentation on the topic "Workforce and Professional Development Initiative", and Energysage's Director of Insight Spencer Fields gave a speech on the topic "Shining a Light on Progress: A Glimpse into the US Residential Solar and Energy Storage Market Trends in 2023". The presentations were highly appreciated and well-received by the audience.
Energysage's Director of Insight Spencer Fields elaborates on energy policies
NABCEP's CEO Shawn O'Brien talks about energy trends in the US
At the sidelines of the event, Hoymiles Marketing Director Sandra and Hoymiles USA CEO Rocky received an interview from our partner EnergySage. They discussed the developments and advantages of the company and shared the progress of the local services in North America". Hoymiles also attended the first U.S. Installer Awards co-hosted by EUPD Research and RE+ as one of the three sponsors, witnessing the pinnacle moments of excellent installers. Following the end of the expo, EUPD scheduled an exclusive interview with Rocky to discuss the company's development and provide an overview of its technological strengths. Rocky explained the competitive edge of Hoymiles' products and outlined the company's future plan in the US.
Hoymiles USA CEO Rocky explains the company's advantages to Energysage
EUPD interviews Hoymiles USA CEO Rocky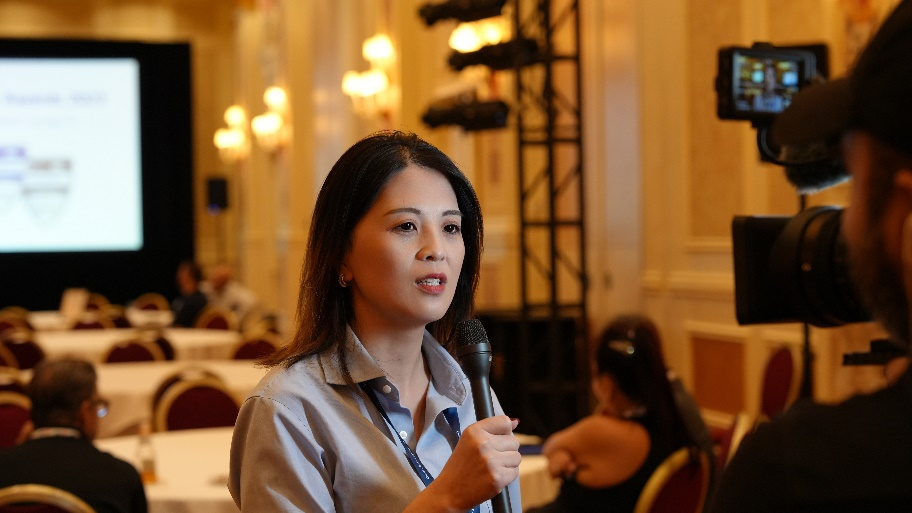 Hoymiles North America Sales Manager receives interview at the award ceremony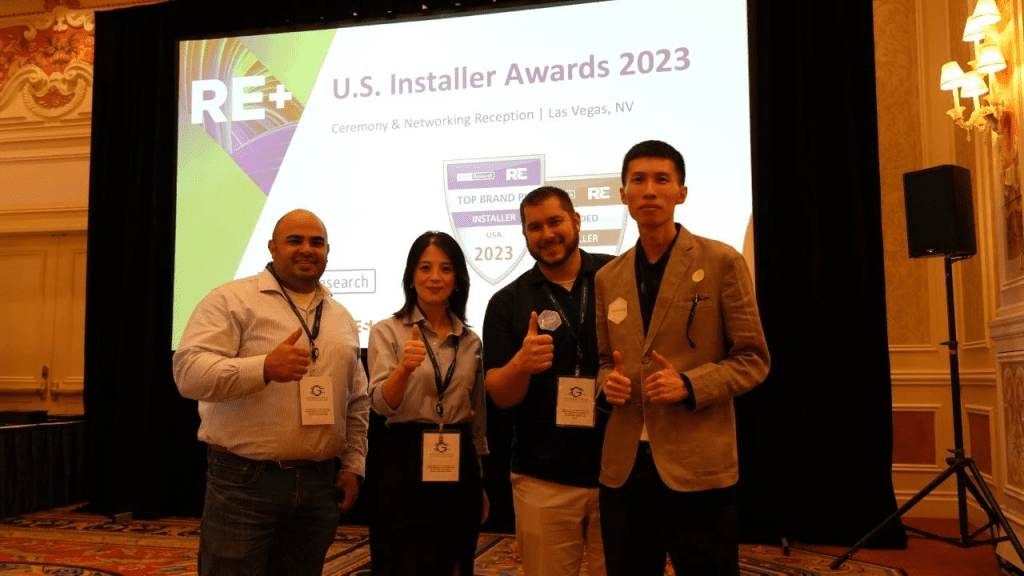 Hoymiles team at the U.S. Installer Awards 2023
The RE+ expo was an inspiring mix of ideas, collaborations, and interactions. The Hoymiles team extends our sincere gratitude to the attendees who visited our booth and contributed to the fruitful discussions about our solar solutions and technologies. See you next year!
Contact details of Hoymiles USA
Address: 3001 Technology Drive, Suite 100, Plano, TX 75074
Tel: (972) 798-2831
Founded in 2012, Hoymiles is a global MLPE (Module-Level Power Electronics) solution provider, specializing in module-level microinverters, storage systems, and rapid shutdown systems. With a vision of a clean, sustainable future, the company strives to drive innovation in the smart energy industry with its high-performance and accessible products.
With a driven engineering team, 1200+ global experts, and a distribution and service network spanning North America, South America, Europe, Asia, Africa, and Oceania, Hoymiles is empowering homeowners and professionals in more than 110 countries and regions to join the journey to true open energy. It is now one of the fastest-growing microinverter manufacturers in the industry, with an average 100% annual sales volume increase since 2016. In December 2021, Hoymiles went public on the Shanghai Stock Exchange STAR Market, one that only high-tech companies are able to qualify for.